CSS Rawhides nu Chex
aka "Cash"
2015 AQHA Grulla stud colt
(Rawhide Dunnit X Mosu Nu Dixie Chex)
14.1 hands as a 2 year old
For sale! $4000.00 Sold!!!!!!!!!!!!!
we are expecting foals by him in 2019!! check our 2018 breeding pages.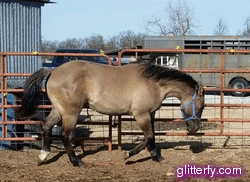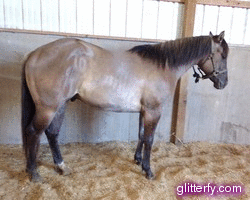 5/28/17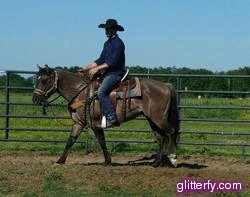 pedigree information
- Hollywood Dun It: NRHA LTE $66K
Sire NRHA Champion, NRHA Hall of Fame, NRHA $6M Sire. Sire of AQHA and NRHA Champions
- double Zan Parr Bar: AQHA Champion, AQHA 3X World Champion, AQHA Hall of Fame
-Rawhides Slvr Bullet : AQHA Champion, AQHA All-time leading point earner (reining)
-Rawhides Dunnit :
AQHA Champion
LTE: NRHA LTE $79K
NRHA Champion
AQHA's #1 All-Time Open Reining Point Earner
345 Reining points, 27.5 Halter points and 6 Performance points for a grand total of 378.5 AQHA points
Top 10 at 2010 All-American Congress
62 AQHA wins in Open Reining
14 NRHA Open wins
8 Grand and 5 Reserve Championships18 Show All-Around Wins and 3 Show-Reserve All-Around Wins
-double Zan Gold Jack
AQHA H-19/P-231
AQHA Champion-Open
ROM Heading-Open
ROM Heeling-Open
ROM Working Cow Horse
Superior Heading-Open
Superior Heeling-Open
1985 AQHA High Point Heeling Stallion Open
1985 AQHA World Jr Working Cow Horse Open-3rd
1986 AQHA Hi Point Heading Open-9th
1986 AQHA Hi Point Heeling Open-9th
1987 AQHA World Sr.Heeling Open-5th
Sired 210 foals,1 Raced-$0,84 earned AQHA H-140/P-5327.5,5 ROM Halter,60 ROM Performance,4 AQHA Champions,27 Superior Performance,1 AQHA World Res.Ch,PHBA H-0/P-56,NCHA $56.40,NRHA $6,504,NSBA $5,369,NRHA $2,924,Earners of $131,186.18 in-
-Nu Chex To Cash: NRHA World Champion, NRHA Hall of Fame, NRHA $2M Sire.
- Nu Cash by Colonel Freckles AQHA Hall Of Fame : NCHA $38,031.03 C0A Bronze NRCHA Hall of Fame
Sire of Nu Chex To Cash (NRHA Hall of Fame)
Nu Cash became an NRCHA Million dollar sire in 2003. The only NRCHA Open Snaffle Bit Futurity Champion to sire three Open Snaffle Bit Futurity Champions. Nu Cash won the Futurity in 1987 and his offspring swept the Futurity from 1995 thru 1997 – The Nu Colonel in 1995, She's A Lot Of Cash in 1996 and Smart Little Cash in 1997.
Nu Cash's offspring have combined earnings over $1.8 million and 2955 AQHA Points.
-double Three Bars: The leading sire of racing Quarter Horses for many years. American Quarter Horse Hall of Fame 1989.
The sire of 29 AQHA Champions, 4 AQHA Supreme Champions, 317 Racing Register of Merit earners, and his foals earned more than $3 million.
Stallion services limited in 2018. Stallion service Fee to be declared.
Pictures of his family tree heritage below.