2020 foal gallery
2020 foal Gallery
Pictured below 2020 foals as they are born, with pedigrees link. WE will post if available or sale pending. Deposit will hold, payout by weaning. Great way to get a super foal prospect with color, quality and excellent breeding. Best deal before weaning, after that the price goes up.
Call me, Shelly 479-427-0318 or message, text or leave a voicemail or email pifersd@aol.com. Contracts will be provided at deposit and also coggins health cert for travel included in price within the usa.
Prices vary according to each foals, evaluation, testing, sex, color and quality, the breeding is there already!!!
All sire and dams of our breeding program have been tested 5 panel neg. Any outside stallions have been tested negative as well.
Take the guess work out of breeding. Feel confident in buying a foal from us! Thank you for looking!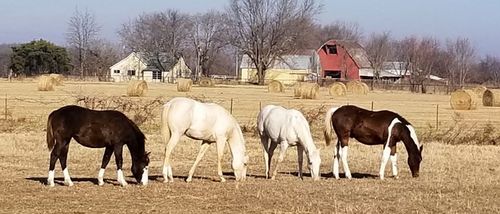 Snipers Smoking gun X MOsu Nu Dixie Chex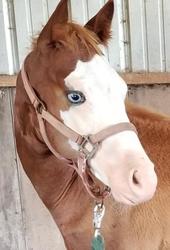 foaled 03/17 aka Shooter
Sorrel splash colt. blue eyes
double registered,
6 panel neg. ( Hypp,Herda, Gebd, IMM, MH Pssm1)
Not for sale at this time
pictured sire and dam below.
Snipers Smoking gun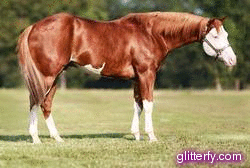 MOSU Nu Dixie Chex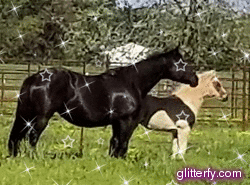 ---
---
---
Rawhide Dunnit X Smart High Brow Gal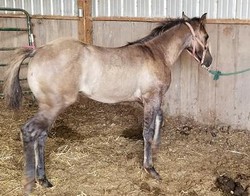 foaled 04/04
grulla colt
EE, aa, Dndn
5 panel neg by parentage testing
SALE PENDING TO a show home in WISCONSIN!!
sire below
RAwhide Dunnit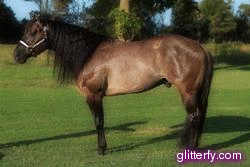 dam below
Smart HIgh Brow Gal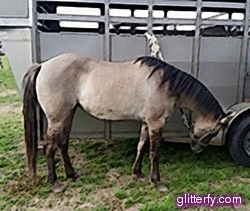 ---
---
---
Snipers Smoking gun X CSS Silver QT Rosette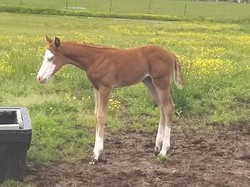 foaled may 9th
aka Diva
pedigree
APHA
5 panel neg. ( Hypp,Herda, Gebd, MH Pssm1)sorrel splash filly 2 blue eyes~~~~~~~~~~~~~Snipers Smoking Gun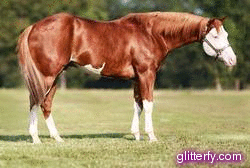 ~~~~~~~~~~~~~~~~~~
CSS Silver QT Rosette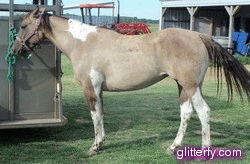 NOT FOR SALE AT THIS TIME


---
---
---
Tru Gaybar Steke X Shining Tivio Bar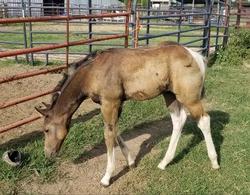 foaled 06/04 aka Mcgyver
Tru Gaybar Streke X Shining Tivio Bar
buckskin homozygous tobiano
6 panel neg. ( Hypp,Herda, Gebd, IMM, MH Pssm1)
Ee, Aa, Crcr, ToTo tested hz tobiano.
this is one is something else! I pray he can stay, as he is probably the best bred paint colt we have bred and now own. I am hoping to raise him up and keep him if the moon, stars and sun align.
he is the pinacle of our farms dreams by way of breeding, type, temperment, conformation and breeding. His color is just the icing on the cake. This colt is flawless as well and packed with potential in reining, working cowhorse! He has all the moves naturally and laid back temperment.
his pedigree on his papers
Gay bar Drummer: 6 Superiors, 3-Time World Champion Sire. Drummer's 2018 success includes a world championship in Senior Steer Stopping, reserve world championships in Senior Working Cow Horse and Senior Heeling, as well as Top 10 finishes in all other events—all of which tallied up to the top spot on the standings for multiple major awards. On top of plenty of ribbons and buckles Drummer heads home with the Oscar Crigler Cattle Award, High-Point Western Horse and All-Around Open Open Horse awards.
QT Poco Streke: NRHA BRONZE TROPHY
APHA WORLD CHAMPIONSHIP RESERVE REINING STAKES
WINNER OF THE WORLD WIDE PAINT HORSE CONGRESS
HIGH POINT OCAP HORSE (ALL THRU NRHA COMPETITION)
RESERVE NRHA LO AT THE ALL AMERICAN QUARTER HORSE CONGRESS (AGAINST 47 AQHA REINERS)
TWICE NRHA OPEN CHAMPION & TWICE NRHA LO CHAMPION
EARNED HIS ROM IN REINING (18 pts) AT 2 SHOWS
HIGH POINT MIDWEST OPEN & LIMITED OPEN REINING HORSE
Shining Spark: AQHA Hall of Fame
World Champion
ROM Performance
NRHA money-earner
World Show Qualifier
AQHA Leading Sire
NRCHA Leading Sire with $3,000,000. NRHA $3,000,000 sire
one off his papers, A tru Rolex, Genuine Doc, Zan Parr bar, Bar Money.
Keep an eye on him.
---
---
---
Hickory Dun Classic X MQ Miss Champagne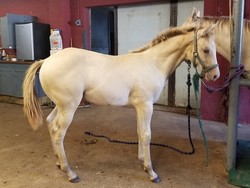 foaled 03/24 aka Dakota
amber champagne dun colt
Aa, Ee, Chch, Dndn
blue eyes
testing for homozygous black, champagne and for the agouti gene.
testing sent off , we will update with his accurate color genetics.
Really nice big colt will be 15.1 to15.3 hands
He has the breeding for ranch, roping, all around work , ranch halter.
SOLD to a show home in Indiana!!!!
sire and dam pictured below.
HIckory Dun Classic
dam below
MQ Miss Champagne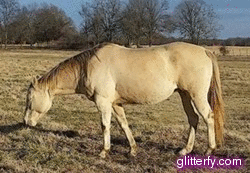 ---
---
---
Hickory Dun Classic X Diamond Chiffon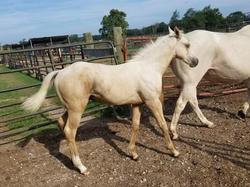 foaled 4/18/20 aka Stryder
palomino colt
5 panel neg. by parentage testing.
super nice upright colt will mature to 15 hands, be great for training in roping, reining, team penning, working cowhorse, reined cowhorse. This colt can go any direction you point him. His pedigree has many outstanding individuals and he has great gold color that so many people love to see.
click on the link to see his extended pedigree.
SOLD $2500.00 TO A show home IN indiana!
Hickory Dun Classic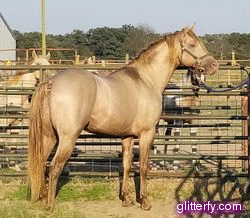 Diamond Chiffon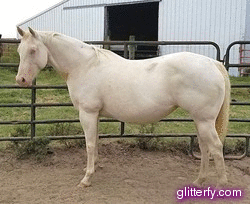 ---
---
---
Snipers Smokin Gun X QT Tuff Rose Olena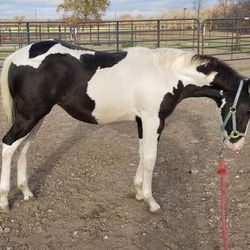 pedigree aka Sangria
foaled 05/02
apha black splash tobiano filly
Ee, aa, Toto, Spl/n
6 panel neg. ( Hypp,Herda, Gebd, IMM, MH Pssm1) parentage testing
this Filly is the ultimate by way of dreams coming true! She is the vision I had prayed for and we are blessed again. She is perfect in everyway, by way of breeding, quality and conformation. I am very excited about what she will bring to our program for the future on our farm.
Her pedigree is filled with champions on the sire and dam side, by clicking on the pedigree link you can see the many on her papers and off. There are too many to name them.
Sire: Snipers Smoking Gun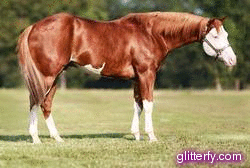 DAm: QTS Tuff Rose Olena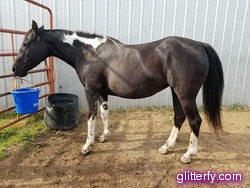 not for sale at this time
---
---
---
Hickory dun classic x Mizztified
Hickory Dun Classic X Mizztified aka Chloe
palomino champagne and hz dun gene
ee, aa, Crcr, Chch, DnDN
Wow we are truly blessed! This filly is a dream come true one of a kind! She will remain on the farm for future broodmare down the road. She will not dissapoint.
Her papers, have on them, Highbrow HIckory, Glass eyed Doc, Definitely Dun it and Mr Dual Pep. One off, Docs HIckory, Docs Prescription, HOllywood Dunnit, Peppy San Badger and Tuf N Busy!! power packed papers!!! She is so sweet and loving. All natural on her agility and reining moves!!! I love watching her in the field!
not for sale at this time
---
---
all foals aqha or apha registered.