Farm breeding and boarding services
Stallion Services
at this time we are not standing our stallions to outside mares. We however will have foals available! check our foals page! payment plans following birth to weaning, gets an affordable show prospect and future champion in your barn!!
Takes the guessing out of breeding! You cant go wrong with great temperment, pedigrees, conformation and quality. all are 5 panel neg. plus IMM neg.
SEE OUR STALLIONS BELOW AND UPCOMING STALLIONS!!!
~~~~~~~~~~~~~~~~~~~~~~~~~~~~~~
Peptos Lucky day aka Lucky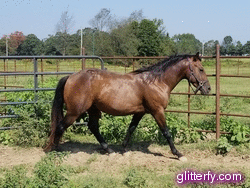 (I could Too X Todays Bootscooter)
2016 aqha stallion
6 panel neg. ( Hypp,Herda, Gebd, IMM, MH Pssm1)

14.0 HANDS6 panel neg. ( Hypp,Herda, Gebd, IMM, MH Pssm1)
Incredible stallion, has all the breeding from many greats on his papers. He was started riding in 2019 and showed up how well he could do, easy to train and handle. Great natural ability, smart and willing to please. We are very pleased to have this young stallion and look forward to many years of producing foals by him.
NOT AVAILABLE AT THIS TIME. check our foals sales pages.
~~~~~~~~~~~~~~~~~~~~~~~~~~~~~~~~
---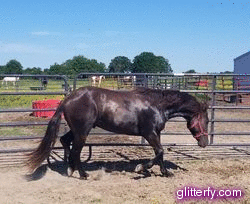 AKA SMOKEY
(Rawhide Silvr Bullet X Mizztified)
Smokin Silvr Bullet
listed for APHA STALLION services.
6 panel neg. ( Hypp,Herda, Gebd, IMM, MH Pssm1)
2018 AQHA smokey black colt
he will be available in 2021
pedigree LINK HERE
homozygous black one creme gene. fee to be declared.
not available at this time, Check our foals pages for any foals available by them.
---
---
stallion reference below
past stallions
---
---
Hickory Dun Classic aka Kory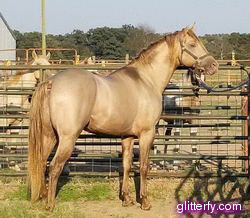 (Jrs Dun Diablo X DBD Queen)
6 panel neg. ( Hypp,Herda, Gebd, IMM, MH Pssm1)
grulla champagne 15.3 hands
at this time he is not standing to the public, however we will have foals in 2022 for sale. WE HAVE retained 2 fillies by him.
SOLD
---
---
past stallions we have sold, farm bred.
Cash : CSS Rawhides NU Chex

(Sold)

2015 grulla aqha stallion.. Check out his page for pedigree details! foals comingin 2019!
---
---
boarding 2 weeks free for dry mares and sonogram included.(mare with foal not free)
board is $12 wet mare, $8 dry mare. If you bring your own feed, take off $2 off per day. Private stall paddock with shavings extra $3 per day.
All vet fees, farrier or emergency care, mare owner is responsible, not included in board or breeding fee. Breeding is March 1st to June 30th. Live cover only hand breeding, no shipped semen.
All mares must be 5 panel tested before breeding, to qualify for live foal guarantee, otherwise the contract will be null and void. A copy of the test must accompany paperwork, copy of mares papers and signed contract with booking payment.
The association papers must be in the name of the person signed on the contract.
Mare care information for the mare owner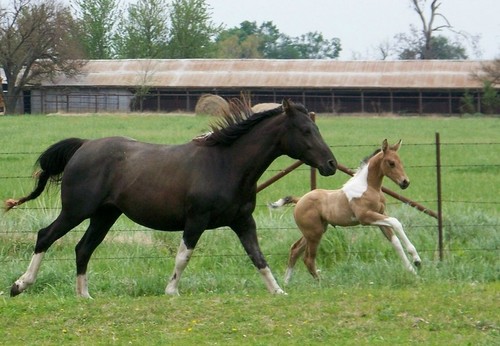 Above one of our farm mares Rose pictured with her foal, and the condition we expect any mare to be in on arrival.
contract required (make a request)

CHARGES AND FEES THAT MAY APPLY

extraordinary feed, housing or requested or necessary services above the normal care.

veterinary services if necessary

any necessary expense for the health of any visiting mares, including medicine or shoer

dewormings and vaccinations if not done
discounts available to money earning or point earner mares, daughters of the same or champion sired, as well as multiple mares.
Mare breeding and boarding
All mares must be in good health, and breeding condition, neg. coggins, current on vaccinations, deworming and hoof care. All must have negative culture before breeding. Can be done by a vet here or you can have your vet do it. Paperwork required to show test results. Any special care issues must be discussed in advance and may be extra charge for additional requirments. Barren aged mares are recommended to be given reproductive exam by an experience reproductive horse vet and have palpation, sonogram, culture and biopsy before breeding. There are no guarantees on aged barren mares who have not undergone these test for breeding soundness. All mares must be halter broke and tie, cannot have shoes on the hind feet by breeding or they will be pulled at the owners expense or may delay breeding because of the wait on a shoer. We do live cover only and hand breeding supervised to protect both mare and stallion. We guarantee our stallions fertile but if the mare has infection or fertility problem the stallion cannot be held responsible. We intend to get every mare in foal and mare owners need to be aware of other conditions that could effect breeding other than stallion fertility. WE have 100% conception so far on our farm due to stringent breeding methods and protocol. Best chance is young healthy mares who are not under stress and in breeding shape and checked clean on culture..would be a sure thing FYI(without considering hormonal problems).
Mare/horse boarding
All hay and feed provided in this price. Vet charges for reproduction or other will be paid by mare owner in addition to stud fee and booking charge. Ask for contract and care sheet before arrival must be read and agreed on before arrival.
mare care articles that are benefitial to read about for mare owners, and printable records on the second link. click on the link to read further, and if you are a mare owner I recommend you do your homework.
FOAL CARE
---
---