2022 foal gallery
2022 foal gallery
Pictured below 2022 foals as they are born, with pedigrees link. WE will post if available or sale pending. Deposit will hold, payout by weaning. Great way to get a super foal prospect with color, quality and excellent breeding. Best deal before weaning, after that the price goes up. Please contact me for payout plan, or purchase options. thank you. No board charges while foal is on the mare. Easiest way to afford and pay off a well bred prospect that you dont want to miss out on! Contract will be made according to your pocket book within reason.
Call me, Shelly 479-427-0318 or message, text or leave a voicemail or email pifersd@aol.com. Contracts will be provided at deposit and also coggins health cert for travel included in price within the usa.
Prices vary according to each foals, evaluation, testing, sex, color and quality, the disease testing, breeding is there already!!!
All sire and dams of our breeding program have been tested 6 panel neg. Any outside stallions have been tested negative as well. All our foals are registered with APHA and AQHA.
Take the guess work out of breeding. Feel confident in buying a foal from us! Thank you for looking!
Smokin Silver Bullet
Pedigree This is one of our farm stallions. He is homozygous black, smokey black carries cream and well bred 14.2 hands, as well as 6 panel neg. He is trained to ride, and was easy to train and gifted for riding in reining , natural ability bred into him and laid back temperment. Sweet tempered and laid back personality. He bred 3 mares and they will be pictured below for easy navigation on them. To help you make a purchasing decision and the foal pictured to the right when born.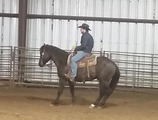 CSS Silver Qt Rosette
pedigree 14.2 hands,5 panel neg. WELL bred, riding and farm bred mare. Our pride and joy. She has again produced another amazing foal and never let me down! Greatest temperment and easy to train, and her foals take all of that from her plus she is a wide load and easy to look at! available to a show home.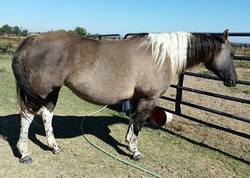 css Qts Smokin Denali (pending)
foaled 02/18/22. He should mature to 14.2 and do any arena event, ranch or reining. EE, aa, Dndn, Toto . PV and Dna is pending. AVAILABLE CONTACT FOR PRICING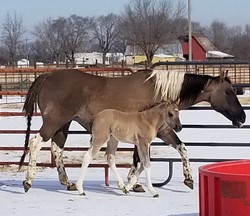 QTS Tuff Rose Olena
pedgree Rose is one our our elite mares, and she is an own daughter of QT Poco STreke, and has a special place here on the farm. Rose has never dissapointed, and we expect another stellar foal soon. We are anxiously watching and waiting. She is due 03/14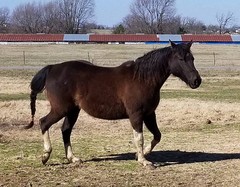 ---
---
foal due 03/14 This foal will be black based also. Pictures coming when born. WE will evaluate and determine if available after foaling with pricing.
Shining Tivo Bar(cremello tobiano) pedigree Another super nice mare that will stay with us as her retirment looms. She is well and never any issues, as long as she is happy we will keep her in foal. She has never let us down and there are many we have let go that we wish we could have kept. The best ones are hard to keep. Her foal chance for double dilute, smokey creme, or smokey black.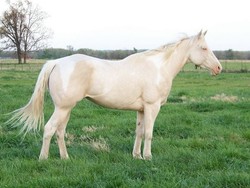 ---

---
APHA foal due 05/18 we will post when born. AS well as pricing once it has developed with evaluation of quality, color, sex. STAY TUNED
Hickory Dun Classic
AQHA CLASSIC DUN (GRULLO CHAMPAGNE) 5 PANEL NEG IMM NEG PEDIGREE This is a really amazing stallion, WE are expecting 2 of his last foals. WE sadly sold him last year no fault of his own, due to farm change of direction. WE have kept 2 of his foals and he has not dissapointed. All his foals have great quality, conformation and great tempmerment. They have been a joy to work with so we are expecting more of the same.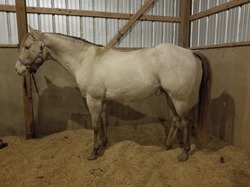 HIckory Dun classic aka Kory. HE will have his last 2 foals here this year. He is greatly missed but we cherish the 2 foals we have last 2 years. Last year grulla filly, year before palomino champagne dun, hz dun gene filly. So that eased the pain of selling him. Below are picture his 2 fillies. and what we can expect to come, and hope for color. The quality is there, with the mares he is bred to just looking for them to be born soon, and we will post them as they are born, and they will be available.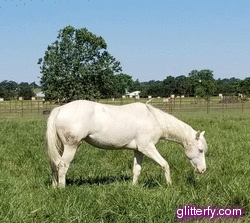 Chablis- Hickory dun chablis , yearling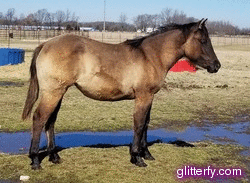 Lilly - Hickory Chex n Cash, weanling