2018 foal gallery
2018 foal Gallery
Pictured below 2018 foals as they are born, with pedigrees link. WE will post if available or sale pending. Deposit will hold, payout by weaning. Great way to get a super foal prospect with color, quality and excellent breeding. Best deal before weaning, after that the price goes up.
Call me, Shelly 479-427-0318 or message, text or leave a voicemail or email pifersd@aol.com. Contracts will be provided at deposit and also coggins health cert for travel included in price within the usa.
Prices vary according to each foals, evaluation, testing, sex, color and quality, the breeding is there already!!!
click on the foals picture for extended pedigree, hit the back arrow to go back to the webiste.
---
---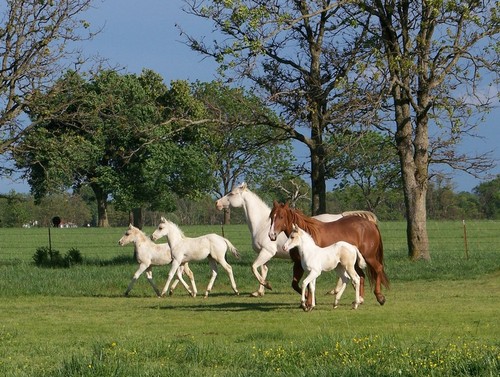 Curly : foaled 1/21/2018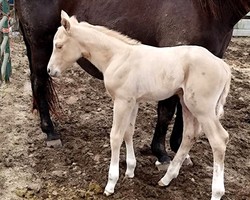 (Jessys Hollywood Doc x Mosu Nu Dixie Chex)
awesome palomino colt, has 4 stockings and a tear shaped blaze!
best breeding overall great pedigree top to bottom.
Thank you Jason and Bj. of Arkansas. repeat customer.
sold as a gelding prospect, reduced price.
Has a sale pending.
---
---
Dually: foaled 2/27/18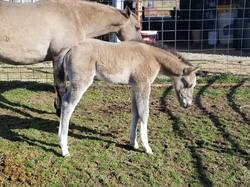 (Smart Pep boon X Plenty o pep possum)
amazing grulla colt who is sweet and gentle. So many well bred champion horses in his pedigree. Too many to name. See his link of his extended pedigree.
He is available for purchase, we are doing and evaluation before marking his price.
His sire and dam are 5 panel neg.
Tested homozygous for black!!!!
gelding or stallion prices accordingly. call or email for details.
sale pending!
---
---
Shania: foaled 03/27/18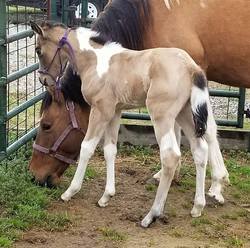 (Jessys HOllywood Doc X Aniemotion D)
APHA Buckskin tobiano Filly
Finally I got the filly I have been waiting for!!! This is a minimal tobiano filly with many champions in her pedigree. With names such as HOllywood Dun It, Docs Prescription, Smart Chic Olena, Color Me Smart, Highbrow Hickory and Doc Quixote. I am pleased as can be.
I hope to raise her and start her riding, before adding her to my broodmare band!
thanks for looking!
At this time she is not for sale!!!
---
---
Vanzi: foaled 02/18/2018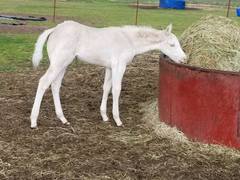 (Jessys Hollywood Doc X Mq miss Champagne)
solid no white but has a large blaze on his face
gold cream champagne, or palomino champagne combination.
He is available for sale. Priced after testing
guaranteed negative for dominant genetic disorders in the 5 panel test.
$available gelding or stallion price varies
---
---
Cinch: foaled 03/08/18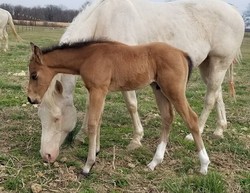 Css Smart Pepto lena
(Smart Pep Boon X Diamonds Chiffon)
super nice pedigree!! too many to name. This colt will be able to spin on a dime and give you some change!! He should mature to 14.3 to 15.1 hands. He will make a ranch or reining prospect!
He is 5 panel negative by par

entage testing.
WE offer a gelding discount or stallion price.
email or call for questions .
sale pending!!!
---
---